The TearRestore HylaWipe™ offers eyelid cleansing and skin care all in one! The HylaWipe™ has hyaluronic acid and natural plant extracts to calm the skin around your eyes while utilizing a gentle concentration of tea tree oil to effectively cleanse the eyelids without irritation. The result of this easy-to-use wipe is clean, comfortable, and hydrated eyelids
• Preservative free & designed for sensitive skin
• No rinsing necessary
• Formulated with an advanced formula of premium skin care ingredients and natural plant extracts, including hyaluronic acid, green tea extract, aloe, and chamomile
• Remove contact lenses prior to use
• Each package comes with 30 individually wrapped pre-moistened towelettes
• Use as part of your daily eye care routine
• Always read the label and instructions for use
Regular price
Sale price
$24.95 USD
Unit price
per
Sale
Sold out
How It Works

The one-of-a-kind TearRestore Hylawipe™ combines a mild concentration of clinically proven tea tree leaf oil with premium moisturizing compounds. A gentle concentration of natural tea tree provides irritation-free cleansing while soothing plant extracts reduce inflammation.
View full details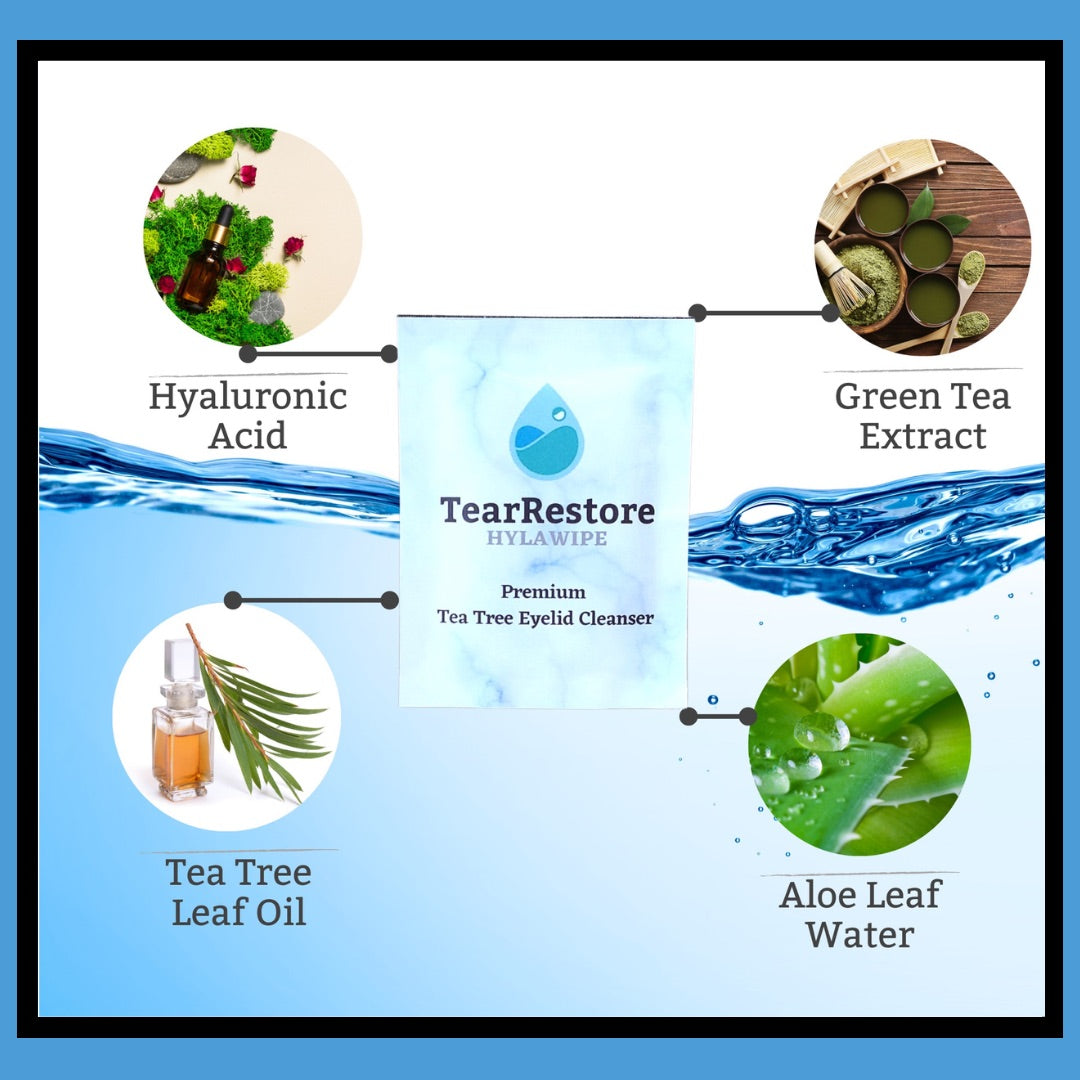 Why It Is Different?
The TearRestore Irritation-Free HylaWipe™ contains an advanced formula of premium skin care ingredients and natural plant extracts, including hyaluronic acid, green tea extract, aloe, and chamomile. This eyelid wipe does not require any rinsing after use and can be utilized anytime/anywhere!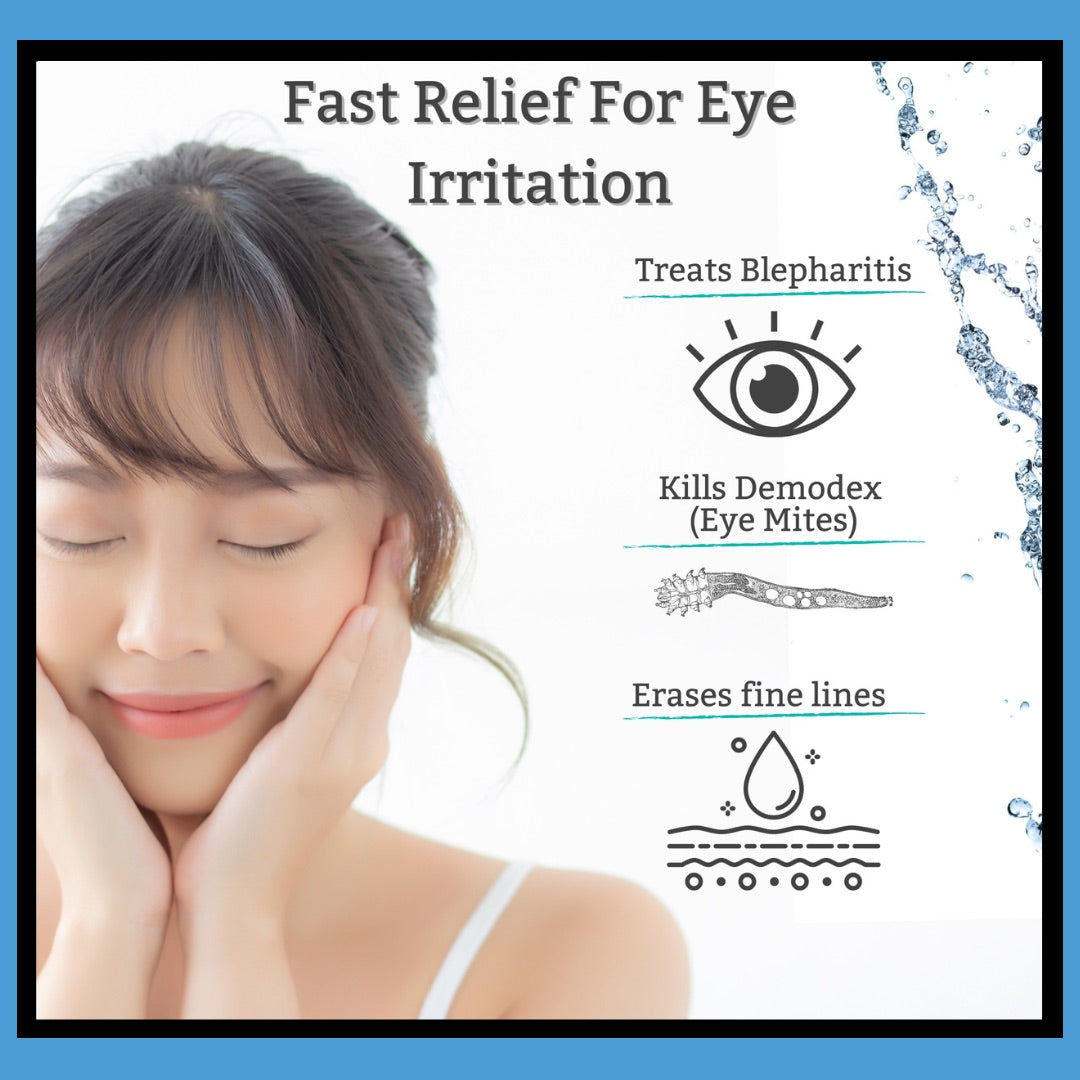 What Does It Do?
Clean Eyelids = Comfortable EyesThe TearRestore Hylawipe™ utilizes a gentle concentration of natural tea tree oil to effectively cleanse the eyelids without irritation. The result of this easy-to-use wipe is clean, comfortable, and hydrated eyelids.