The Dry Eye Drink hyper-hydration mix boosts hydration with anti-inflammatory ingredients that offer the daily wellness intake to keep your body and eyes hydrated!
• Doctor-formulated

• A

ll natural

 

• V

egan

 

• non-GMO




• Sugar free • 

Low Calorie 

• Low Sodium


•

Blended with Green Tea Extract, Turmeric, Taurine, DHA/Omega 3, Vitamin A, C, B3, B6, B12 enjoy a fruity zing of flavor packed with electrolytes to quench your dry eyes


•

Combat dehydration with Dry Eye Drink and achieve the same benefits as drinking multiple bottles of water


• 1 box contains 20 sticks of Dry Eye Drink
• Always read the label and instructions for use
Regular price
Sale price
$19.95 USD
Unit price
per
Sale
Sold out
View full details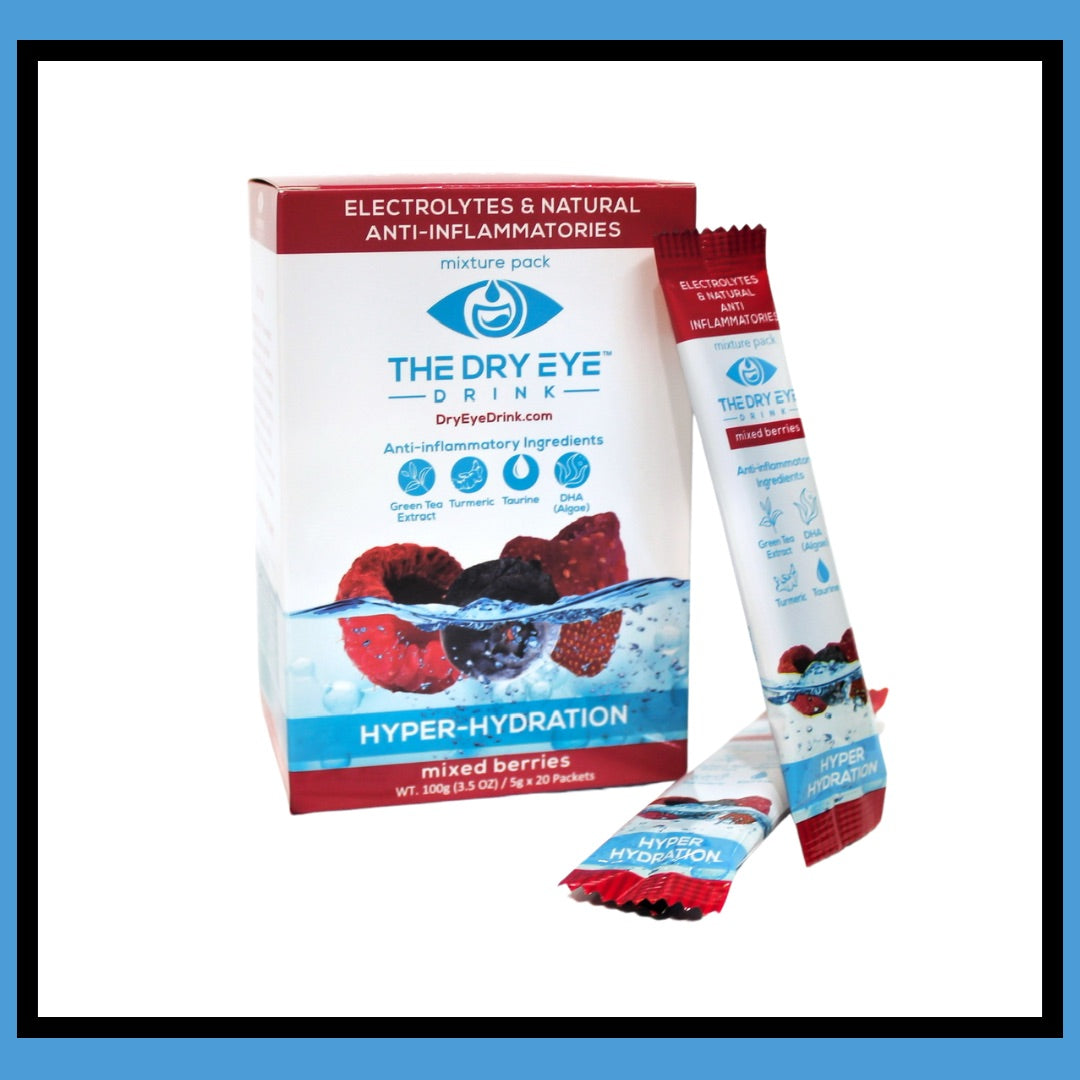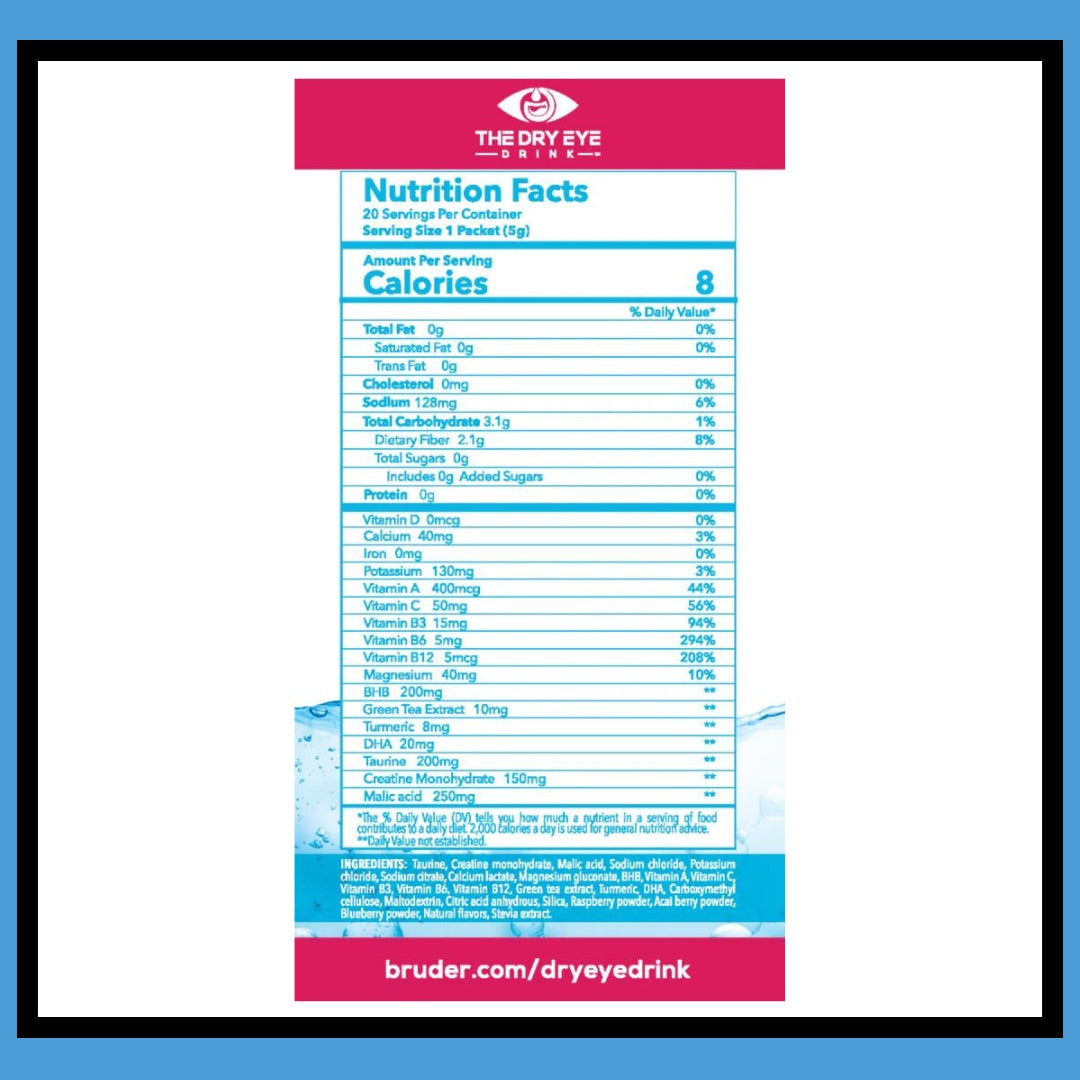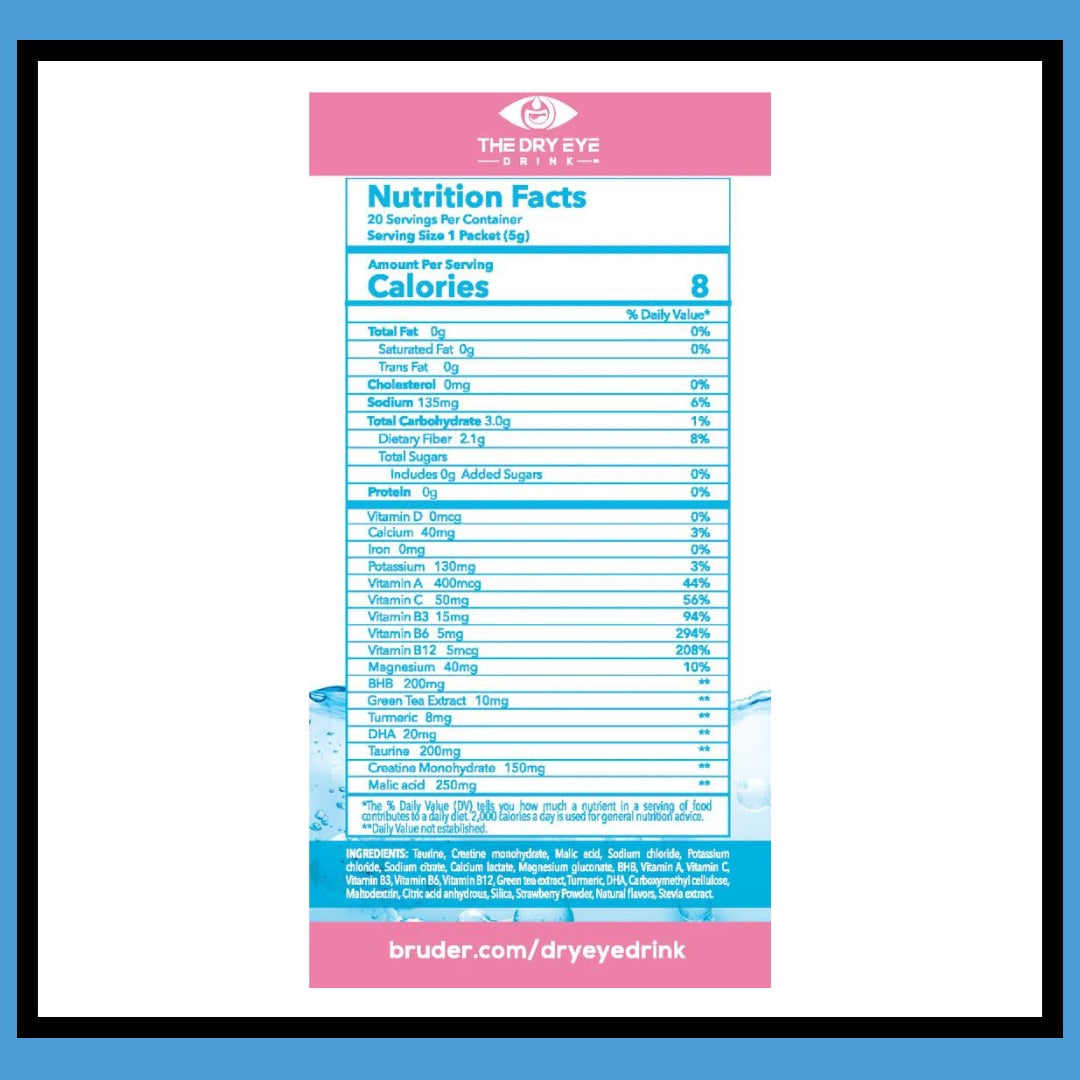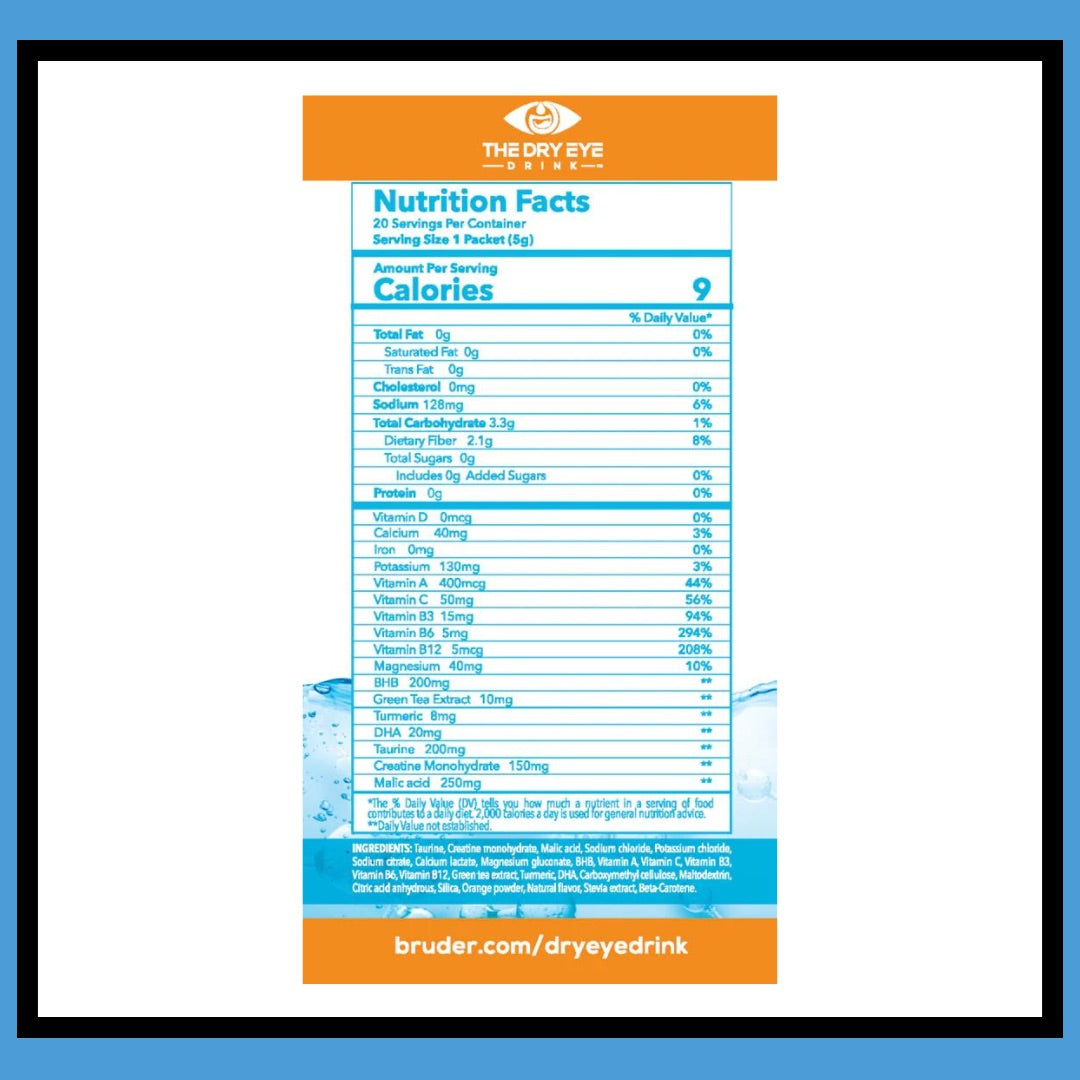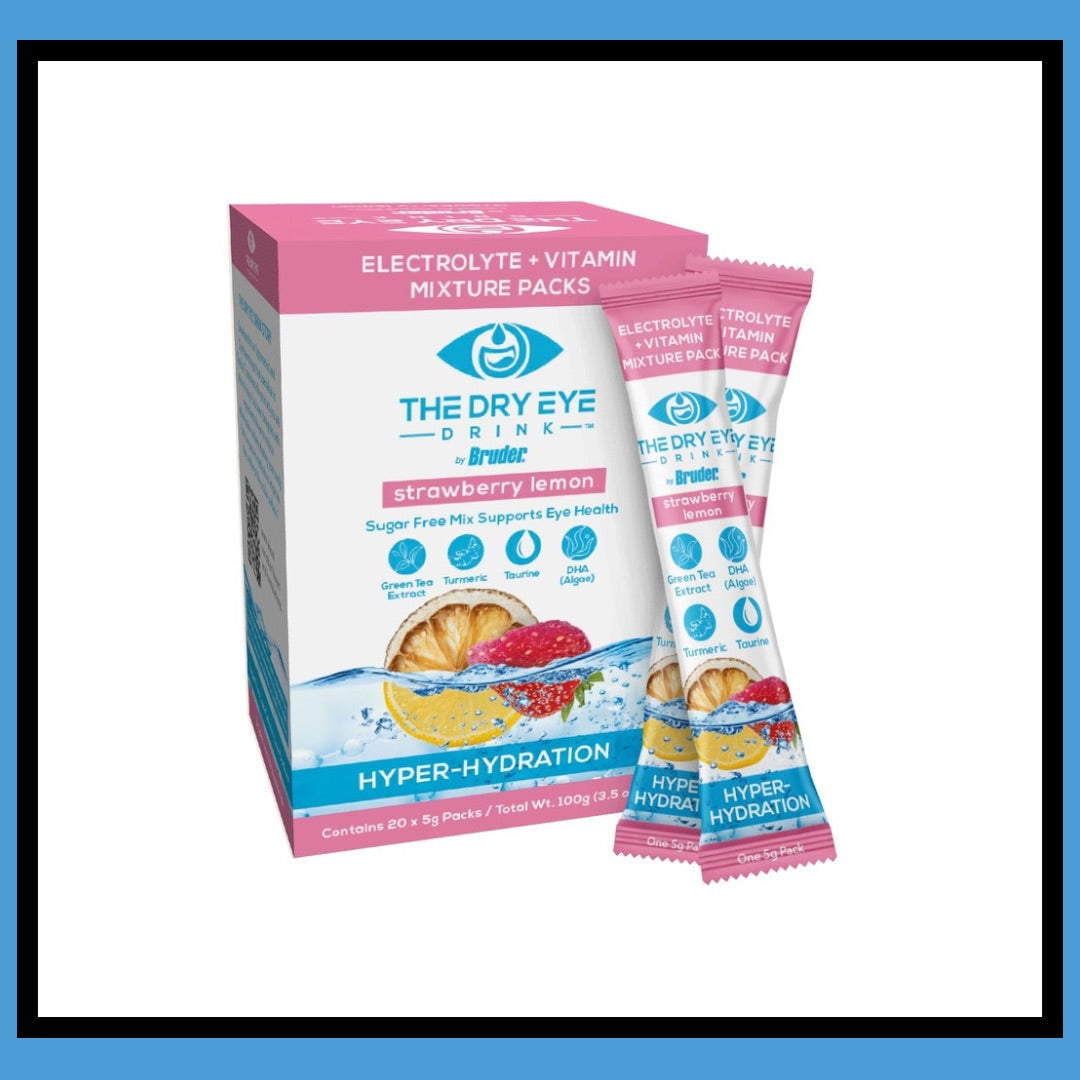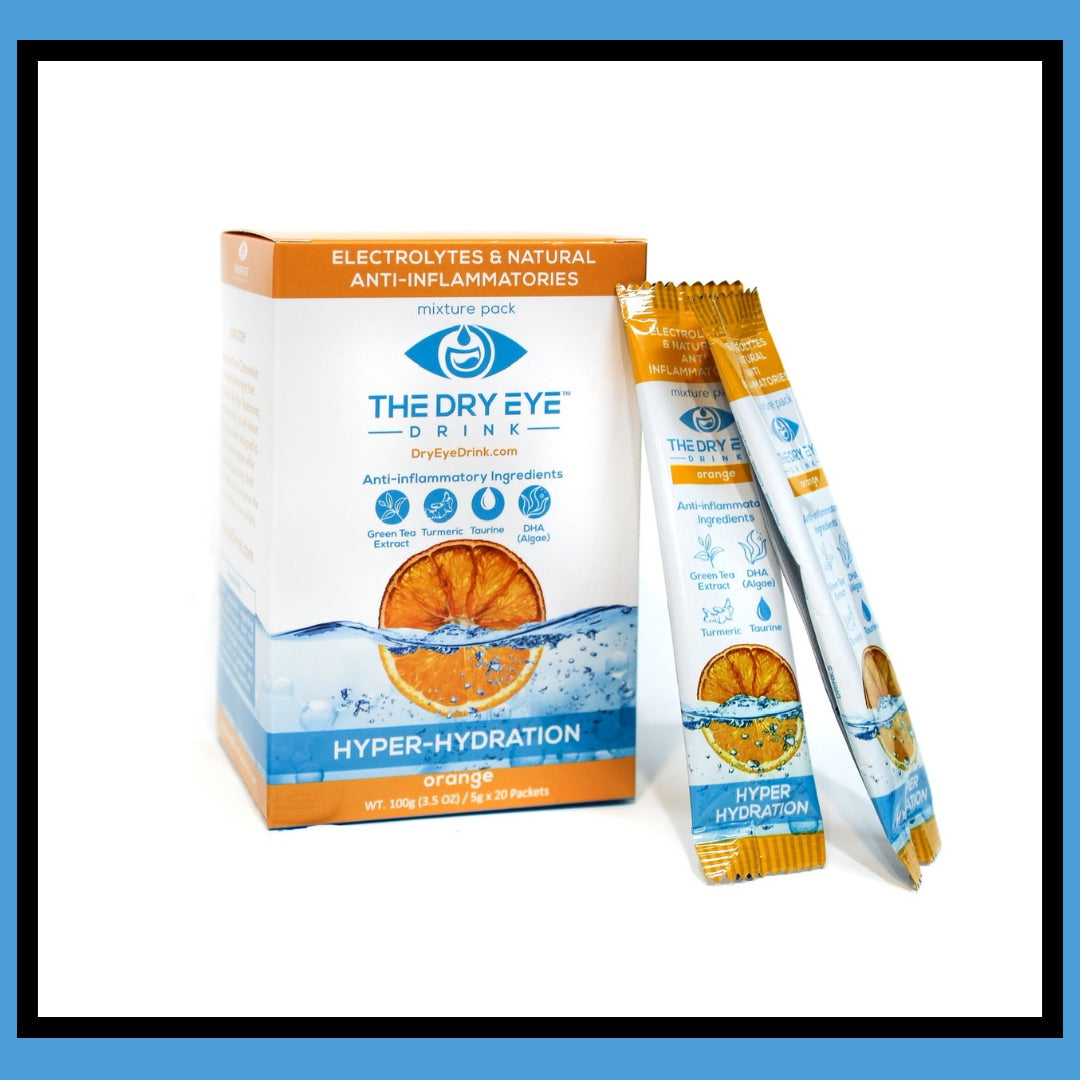 ADD

1 packet into 12-15 ounces of water

SHAKE

VIGOROUSLY until completely mixed

DRINK

2 Dry Eye Drinks per day along with at least 8 glasses of normal water

*if using PM formula then swap out 2nd Dry Eye Drink for PM formula at bedtime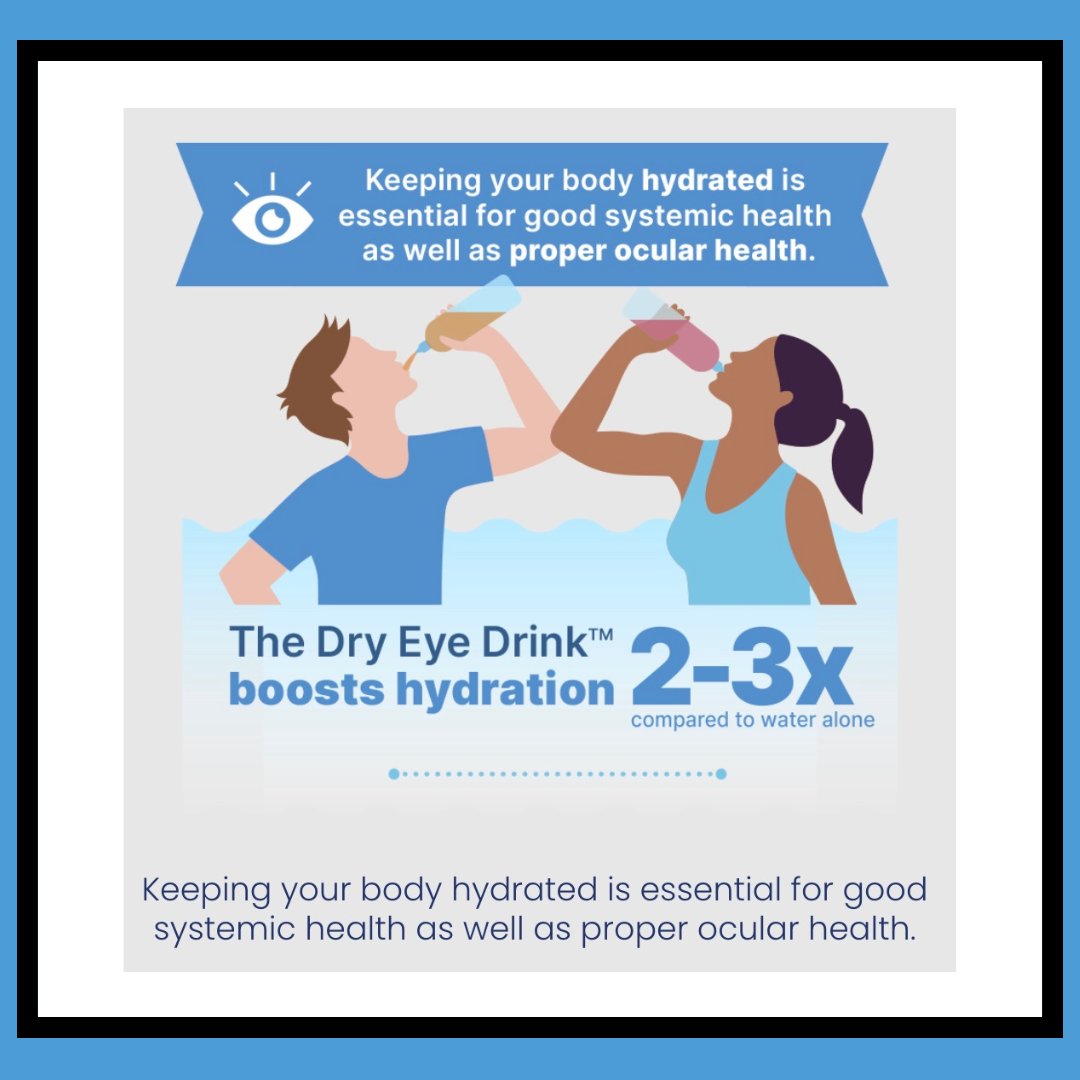 The Dry Eye™ Drink
Keeping the body hydrated is essential for good health, but hydration is equally important for your eyes. Without adequate moisture, your eyes become dry and uncomfortable.
The eyes rely on water to help keep them lubricated in the form of tears. Lubrication is necessary to keep eyes moist, remove bacteria, and remove dust particles and other small particles that get in the eyes. When the body is dehydrated, there is not enough water to go around to remain hydrated.
The Dry Eye Drink boosts hydration 2-3 times compared to water alone, without the high sugar and sodium found in other drinks, and includes anti-inflammatories and vitamins for eye health.