With the Cleansing Lid & Lash Care Routine, you will bust up crusted eyelashes and fight off the build up of oils and microorganisms 

causing eyelid inflammation and irritation. With continual care, this lid and lash care routine can help keep the eyelids moist, which can help prevent dryness and eyelid styes from forming.
Do you have a warm eye compress for your eyes?

Dr. Allen strongly recommends a warm compress with this routine. Not sure why you should use a warm compress?
Click below to check out this video!
If you need a warm eye compress, you will have the option to add one to your purchase in the next step after you have added this routine to your shopping bag.
Regular price
Sale price
$62.95 USD
Unit price
per
Sale
Sold out
View full details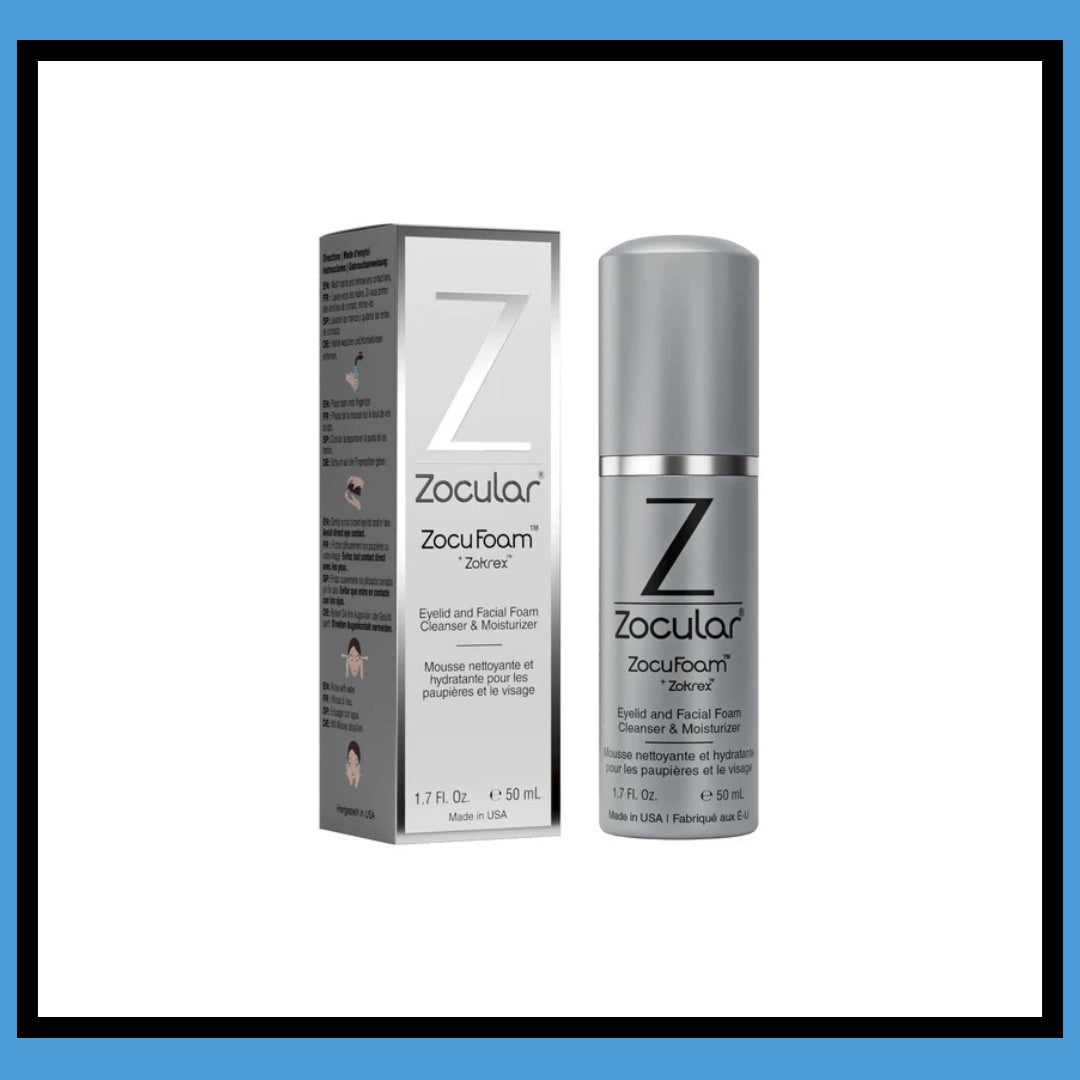 Doctor Eye Health's Cleansing Lid & Lash Care Routine Includes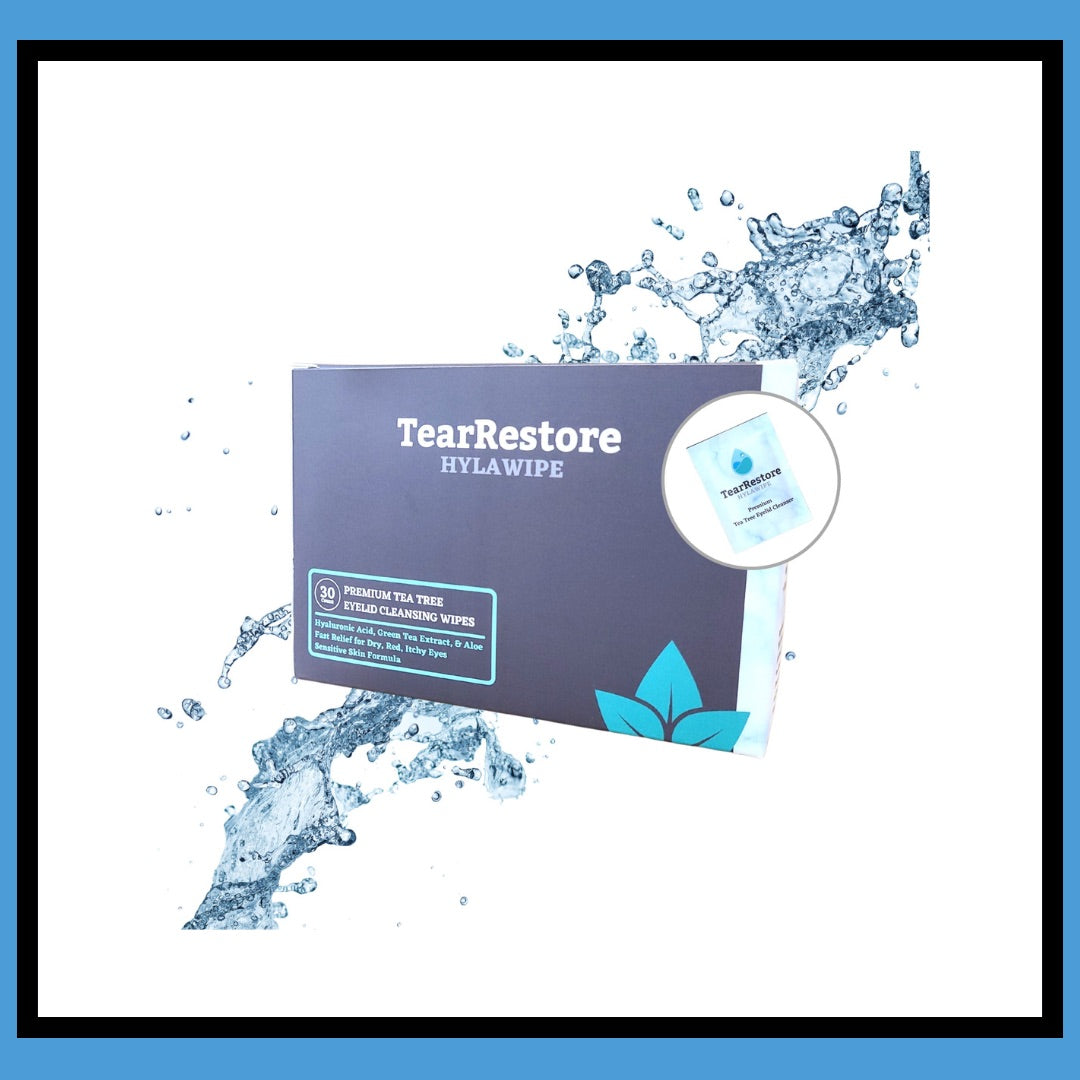 TearRestore HylaWipe™ Tea Tree Eyelid Wipes
The TearRestore HylaWipe™ offers eyelid cleansing and skin care all in one! The HylaWipe™ has hyaluronic acid and natural plant extracts to calm the skin around your eyes while utilizing a gentle concentration of tea tree oil to effectively cleanse the eyelids without irritation. The result of this easy-to-use wipe is clean, comfortable, and hydrated eyelids
• Preservative free & designed for sensitive skin
• No rinsing necessary
• Formulated with an advanced formula of premium skin care ingredients and natural plant extracts, including hyaluronic acid, green tea extract, aloe, and chamomile
• Remove contact lenses prior to use
• Each package comes with 30 individually wrapped pre-moistened towelettes
• Use as part of your daily eye care routine
• Always read the label and instructions for use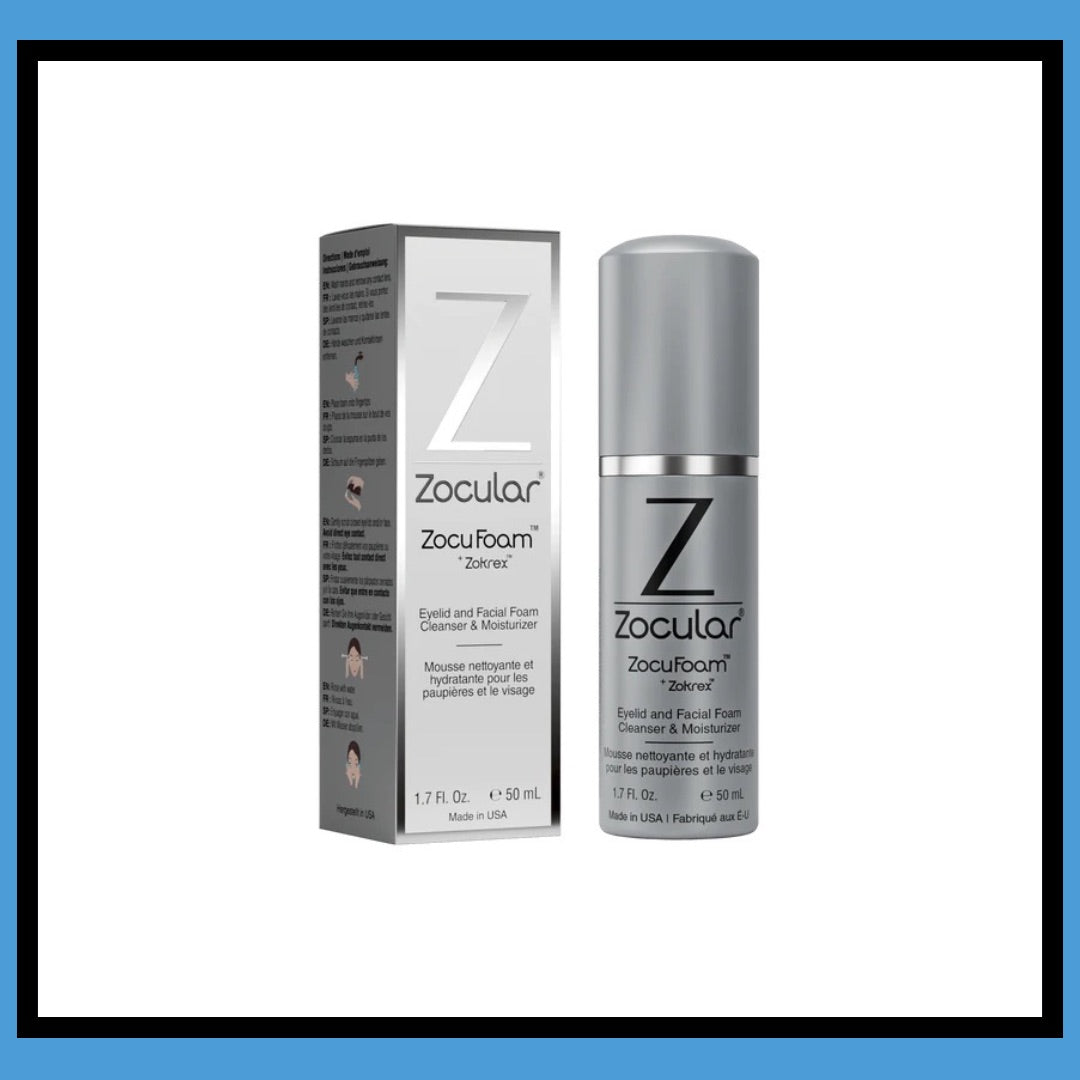 ZocuFoam™ Eyelid Cleanser and Moisturizer
ZocuFoam™ is an ophthalmologist developed eyelid scrub featuring Zokrex, an advanced okra-based formula with natural botanicals and an activated polysaccharide complex to deeply cleanse eyelid margins, allowing your eyes to feel clean, refreshed, and moisturized
• A gentle but powerful eyelid cleanser leaves dry eyes feeling refreshed and energized
• Natural Okra-based approach for dry eye
• Non burning pH balanced to tears
• Contains no tea tree oil or hypochlorous acid
• ZocuFoam targets the inflammation which is the root problem that causes itchy, irritated, dry eyes
• Cleansing foam removes Demodex, which can clog glands and cause irritation, allowing the eyes to feel refreshed
•Use as part of your daily eye care routine
• Always read the label and instructions for use