The TearRestore NeutraWipe™ offers eyelid cleansing and skin care all in one! The NeutraWipe™ has hypochlorous acid to reduce bacteria & restore healthy eyelids. 

Say goodbye to cotton balls and start using the NeutraWipe whenever and wherever it is convenient
• No alcohol, sulfates, parabens, BAK or fragrance
• No rinsing necessary
• Formulated with 0.0125% Hypochlorous Acid, clinically proven to reduce bacteria  and restore healthy eyelids
• Soothes redness, itching & irritation
• Remove contact lenses prior to use
• Each package comes with 30 individually wrapped pre-moistened towelettes
• Use as part of your daily eye care routine
• Always read the label and instructions for use
Regular price
Sale price
$24.95 USD
Unit price
per
Sale
Sold out
How It Works

The TearRestore NeutraWipe is formulated with 0.0125% Hypochlorous Acid, clinically proven to reduce bacteria and restore healthy eyelids.
View full details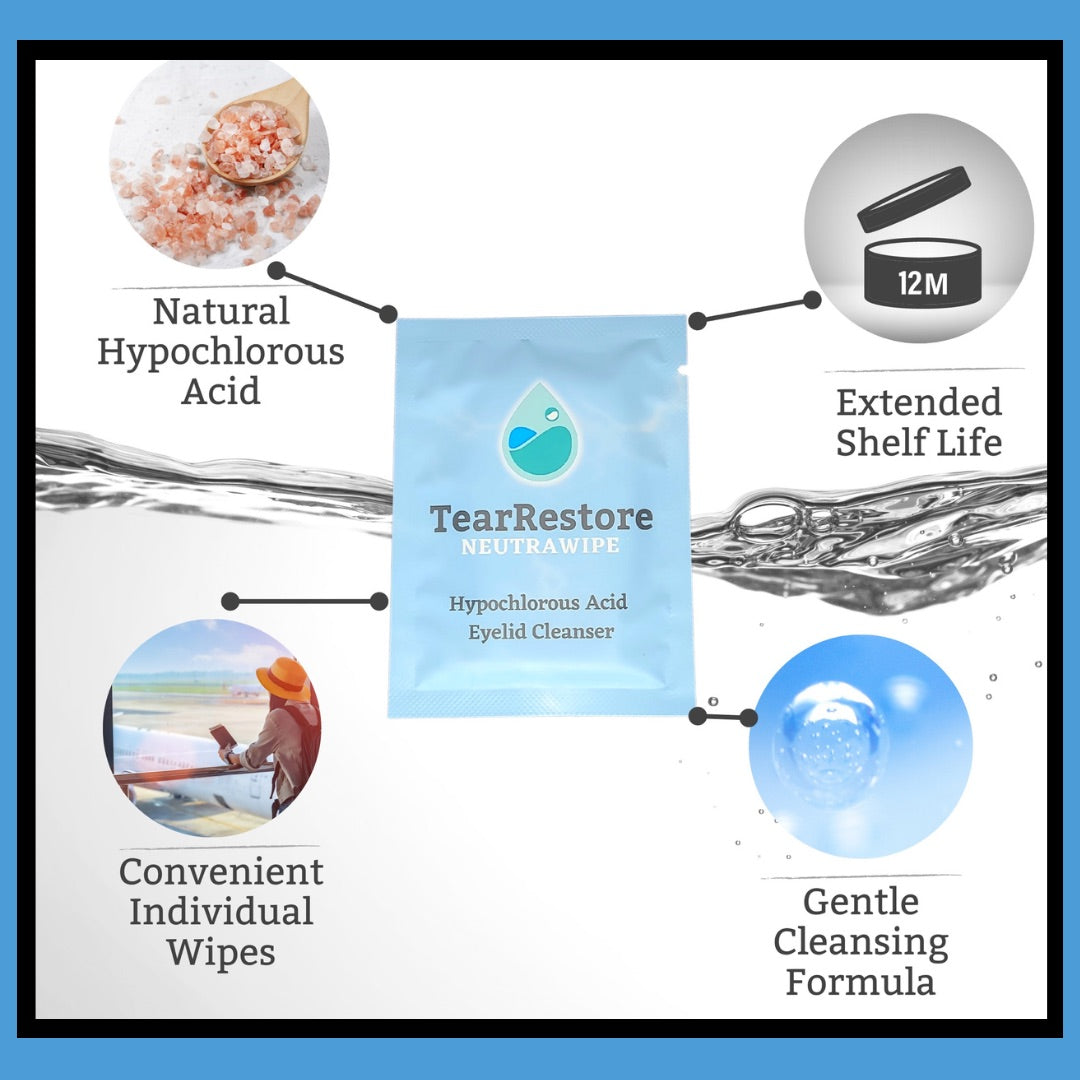 Why Is It Different?
Hypoallergenic, Oil Free, and Salt Free - The TearRestore NeutraWipe contains 0.0125% Hypochlorous Acid suspended in a soothing lipid base. Individually packaged wipes provide a clean/stable environment that extends the life of the Hypochlorous Acid up to 12x the competition! Say goodbye to cotton balls and start using the NeutraWipe whenever and wherever it is convenient.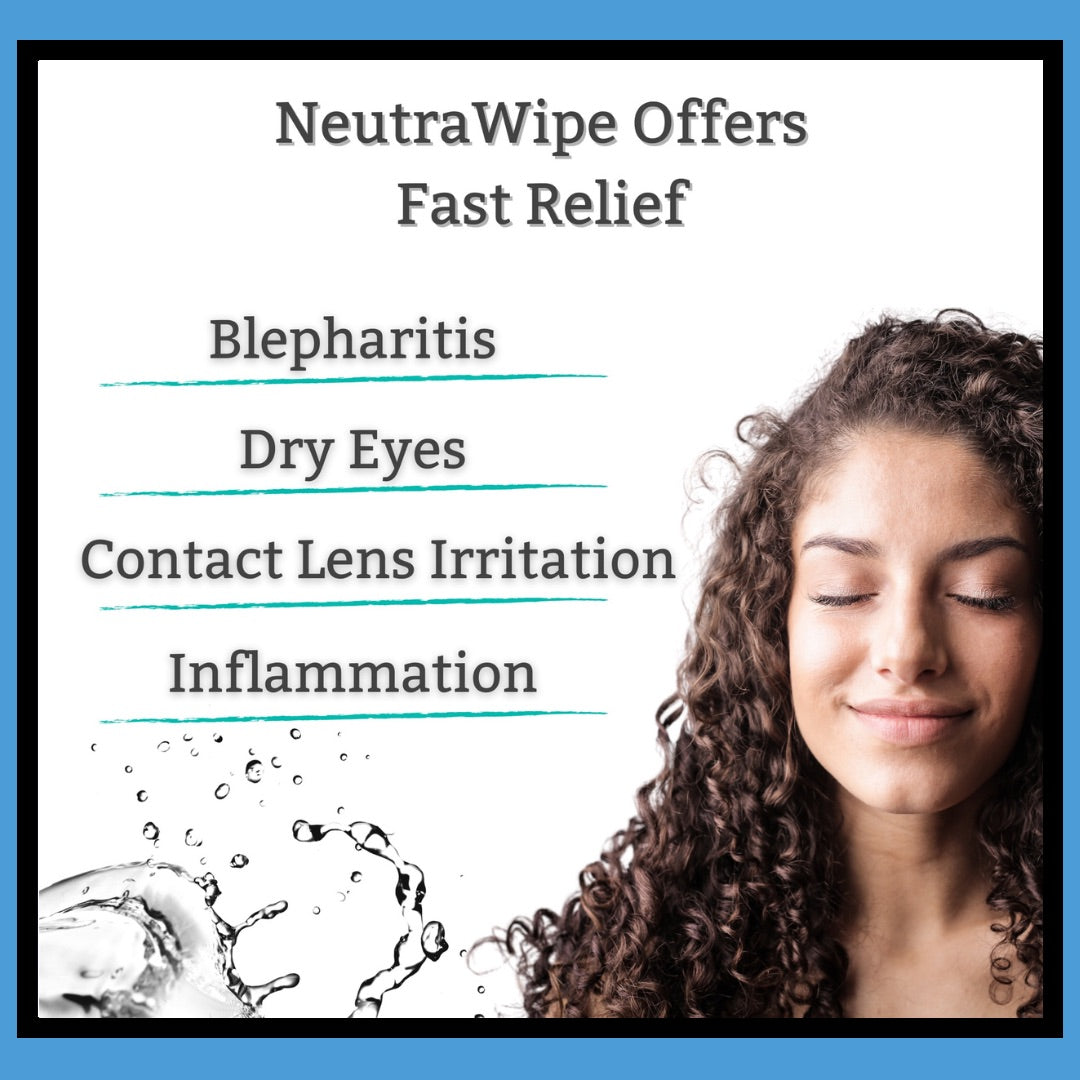 What Does It Do?
Formulated for sensitive eyes, the NeutraWipe's active ingredient - Hypochlorous Acid - is naturally antibacterial and has been used effectively for decades to treat eye irritation and Blepharitis. In fact, Hypochlorous Acid is naturally created within the human body by Neutrophils which is where the NeutraWipe gets its name!